Executive Cleaning's Home Management Series: How to Deep Clean your Grill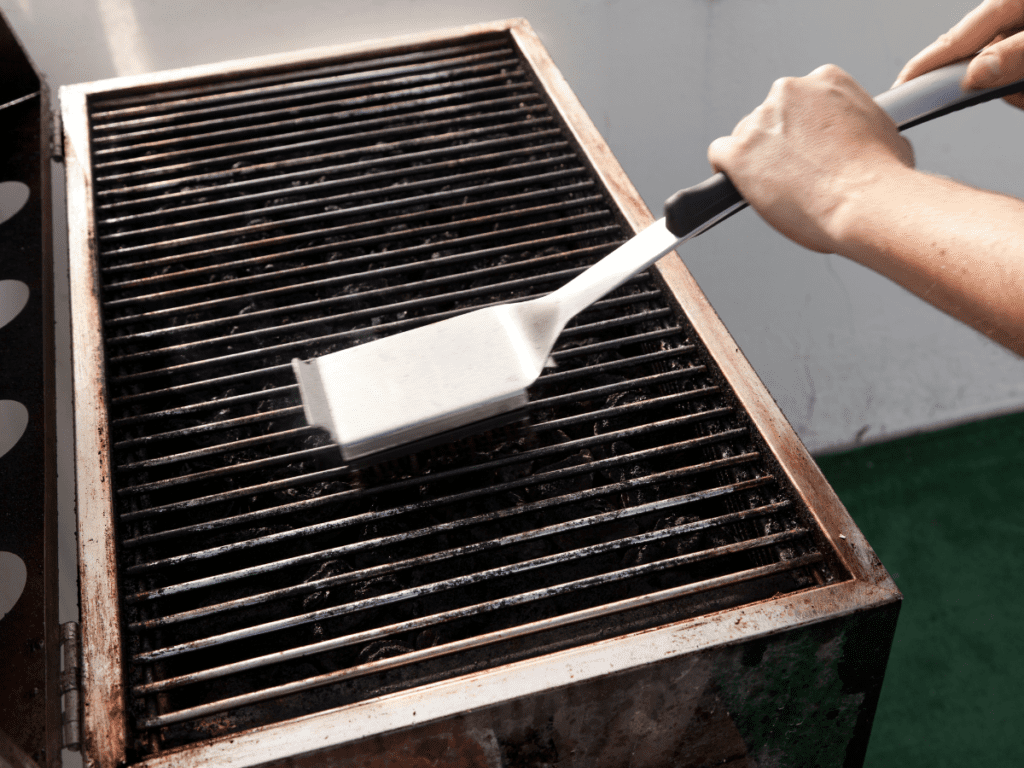 We're kicking off our detailed in-home cleaning and management series with tips on how to deep clean your grill. As we enjoy the last blast of Summer, soon it will be time to store away things associated with the season, including your grill.
But before you do, it's integral to thoroughly deep clean your grill before storing it away, til next spring. Deep cleaning your grill is important, A dirty gas or charcoal grill not only looks bad, but it can also negatively impact the flavour of your food. Additionally, all of that accumulated grease, filth, and gunk can ignite dangerous flames and flare-ups.
Also to ensure the longevity of the grill regular cleaning will help preserve it. Here are a few tips to make this task quick and easy.
Take the grill apart
You must first open the grill and take out all of its components. You can gain access to the main grill chamber this way. Grease drippings and large food particles typically land here, which is underneath the grates.
Ensure the grill is cold. Open the hood, remove the grill grates and set them aside. Some types for propane gas also come with one or more metal heat diffusers that sit on top of the burners. If your grill has them, take those out, too.
Clean inside the grill
The interior of the grill, sometimes referred to as the "grill box," frequently becomes clogged with grease and food debris. Scrape as much debris from the sides of the grill chamber as you can using an inexpensive putty knife (metal or plastic).
Any flat, thin instrument will work. Make sure there is a good surface or handle for holding onto. Given that this will undoubtedly be a messy job, you should also think about purchasing a pair of work gloves.
Ash will build up in the coal trays and fireboxes of wood pellet and charcoal grills. This in turn restricts ventilation, which eventually affects cooking efficiency. Ash can also result in the pellet system in pellet grills malfunctioning. In some cases, when too much fuel ignites at once, this circumstance results in a risky overfiring.
Clear the burner tubes
The burner tubes of a gas grill are one component that frequently gets clogged. Burners with reduced flame size are one sign of a filthy burner. They could also burn with an orange hue rather than the typical blue. Both are signs of unusually low temperatures and a grill with insufficient power.
A gas grill often contains several burner tubes, though certain models could only have one. Clean the tiny holes on the tubes using a nylon or steel wire brush. Make sure you move the brush sideways and from the tube's centre outward (not up and down). Otherwise, instead of cleaning the tube or holes, you can drive debris into them.
Clean the grill grates.
The grill should be reassembled, turned on at its maximum temperature, and the hood should be shut. Your burner dials may even have a cleaning level. Open the cover after a short while, and use a metal grill brush without bristles to vigorously scrape the grates.
Other options for grate cleaning, to loosen stubborn, carbonized grime, soak your grates in soapy water overnight. Also you can hit grates with an aerosol grill cleaner
Clean the outside and cover
You can create a baking soda paste (three parts baking soda one part water) The gas grill won't need to be completely covered with the paste. Just coat the sections that are the greasiest and hardest to breakdown.
Let it sit for 15 minutes, You might need to wait longer before wiping the grill clean, depending on how greasy it is. Test the grill by wiping off a small patch of it. Simply re-apply the paste and wait a little bit longer if not.
Make sure to remove any traces of baking soda. After cleaning your grill, it will benefit from being sprayed with stainless steel polish to prevent corrosion.
Extra Step – Cover/secure your grill with a waterproof cover, store propane tanks separately in an area that is consistent in temperature and humidity level at all times.
If these critical tips are still too much for you to manage, you may need to consider using our services. Executive Cleaning and Home Management specially curated our Home Management Services, in Edmonton, Alberta, which are fully customizable; We will work with you to set expectations for your home, and assist with scheduling and overseeing different tasks & duties, thus allowing you more time for family and friends.
These services range from closet organizing to lawn care, if the service isn't one we provide, we will select from our list of reputable service providers and supervise the work making sure it is being done well or until it's completed.
Call us at (780) 919-3344 or visit https://echm.ca/residential-cleaning/ to learn more about how we can help you.