Fact or Fiction – 7 Common Cleaning Myths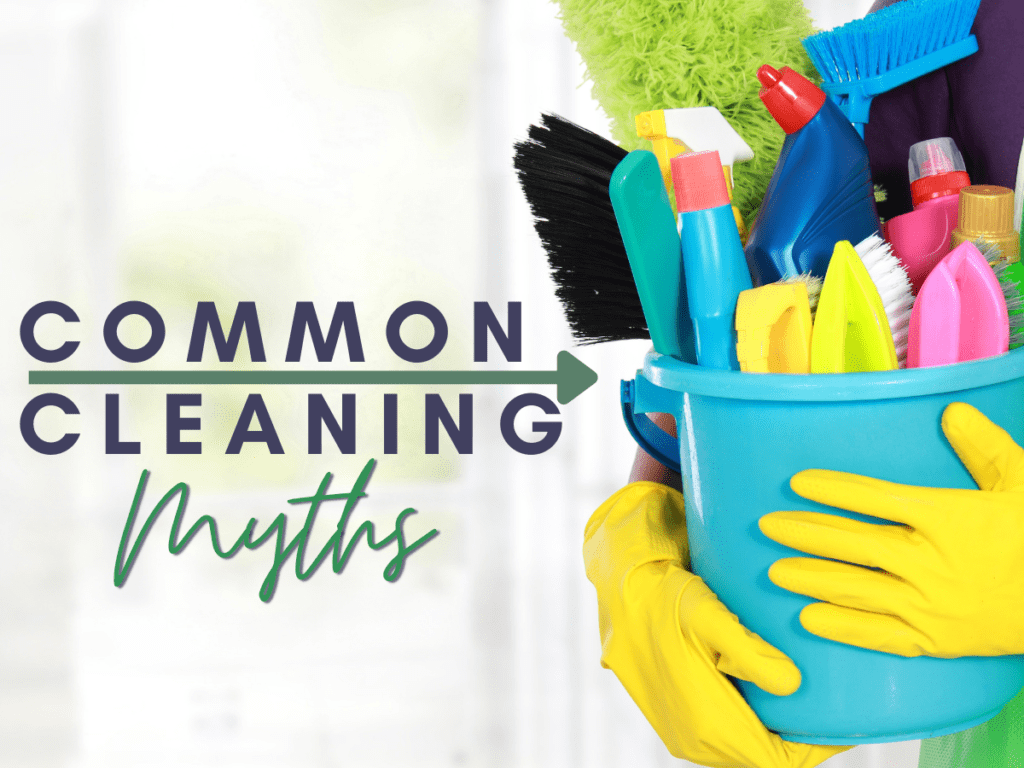 7 Common Cleaning Myths
You've probably seen tons of cleaning hacks, tips, and tricks across social media or even practice cleaning methods passed down to you, but have you ever wondered if they are truly effective?
Unfortunately, we're about to bust Common Myths about cleaning, what's going to shock is that some of these methods actually make your home dirtier!
Myth: Bleach cleans everything
Bleach, though it's an excellent stain remover and disinfectant, it does not work efficiently cutting grease or breaking down build-up which occurs over time and can even be harmful, to young kids and pets, if used in strong concentrations.
Feather Dusters remove dust
It may look glamorous, however, feather dusters simply spread dust around, consider using microfibre dusters/cloths which are washable and reusable.
Wood needs to be polished often
You may be obsessed with the look of well-polished wood, however, you can be causing more harm than good if you clean and polish too often. It can actually dull the finish of the wood, attract more dust, and in worse case scenarios darken the wood over time.
Newspapers are perfect for washing windows
We've all done or heard this! While this is a cheap and convenient alternative to using paper towels, it may not be as ideal as you think, as it can leave smeared ink from the newsprint all over the frames and glass.
It's ok to wash your sheets every two weeks
More often than not, people sweat when they sleep particularly during the summer months, this contributes significantly to dead skin cells and oil deposits on sheets and pillowcases. Sheets and pillowcases should be washed weekly and in hot water to eliminate germs.
Vacuuming carpets frequently will wear them out
Nothing could be further from the truth! frequent vacuuming is actually the best thing for your carpets to maintain them, Executive Cleaning and Home Management, offer both residential and commercial carpet cleaning, in Edmonton, Alberta, and we can corroborate that frequent vacuuming and regular cleaning prolongs the life of the carpet and restores it.
Lastly, Vinegar is an all-purpose cleaner
While there are many applications of vinegar in cleaning, it is a particularly effective degreaser unlike bleach, it is tough against hard water stains on faucets and fixtures, windows, and coffeemakers. What many don't know is that the acidity of vinegar can cause significant damage to surfaces such as hardwood flooring and granite countertops.
Let us know in the comment section below which of these myths that you've practiced, surprised you!
We know that depending on your profession it's difficult to keep up with household tasks and chores, as well as the complexity of specialized, recommended cleaning methods for each area of your home.
This is why Executive Cleaning and Home Management specially curated our Home Management Services, in Edmonton, Alberta, which are fully customizable; We will work with you to set expectations for your home, and assist with scheduling and overseeing different tasks & duties, thus allowing you more time for family and friends.
These services range from closet organizing to lawn care, if the service isn't one we provide, we will select from our list of reputable service providers and supervise the work making sure it is being done well or until it's completed.
Call us at (780) 919-3344 or visit https://echm.ca/residential-cleaning/ to learn more about how we can help you.CLeaning Ideas and